He equivocated over whether and how he actually condemned the Far Right itself.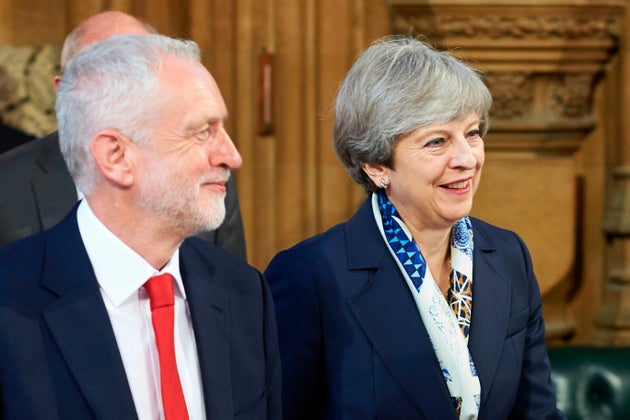 NIKLAS HALLE'N via Getty Images
Corbyn said May must not 'remain silent' over Trump's behaviour
Corbyn issued a much stronger statement that singled out May's response.
He said: "We all have a responsibility to condemn racism in the strongest terms wherever it rears its ugly head.
"Donald Trump should unequivocally condemn those who want to reverse the achievements of the civil rights movement and take us back to the days of Jim Crow.
"And Theresa May cannot remain silent while the US President refuses categorically to denounce white supremacists and neo-Nazi violence."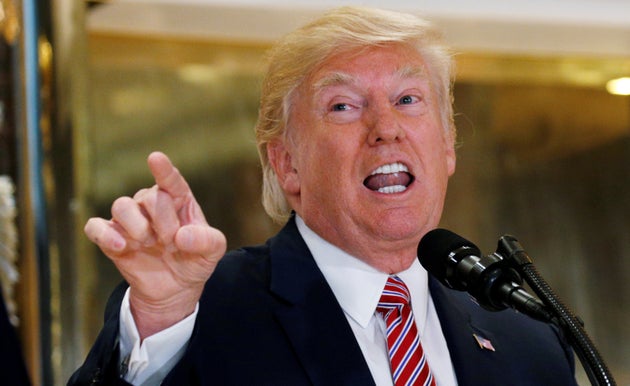 Kevin Lamarque / Reuters
Trump held an extraordinary press conference on Tuesday where he dodged questions on whether he categorically condemned white supremacists behind the violence in Charlottesville
Trump said there were some "very fine people" who took part in the white nationalist rally in Charlottesville, Virginia, and blamed "both sides" for the violence.
Asked about his comments on Tuesday, May said: "I see no equivalence between those who propound fascist views and those who oppose them.
"I think it is important for all those in positions of responsibility to condemn far right views wherever we hear them."
The fallout for Trump has been huge. Senior Republicans in Washington have responded.
The controversy led to the White House's two advisory councils of top business executives to disband on Wednesday. 
The move came two days after executives began resigning from the dwindling American Manufacturing Council and hours after the billionaire financier who headed the separate Strategic and Policy Forum hosted a call with the 15 members of that panel.
Though it was the executives quitting that forced Trump's hand, he immediately tried to claim the decision to disband the groups to avoid putting pressure and their remaining members.