Madrid: 
A van deliberately ploughed into dozens of people in the centre of Barcelona this evening in what the police have described as a 'terror attack'.
Two people have died
and several are injured, say local media reports. 
"Huge collision on Las Ramblas in Barcelona by an individual driving a van, many injuries," a statement from Catalan police said.
A local newspaper said the driver of the white van had fled on foot after mowing down dozens of people. Some reports quoted police sources as saying the attackers are believed to be holed up in a bar.
The area around the incident has been cordoned off, with several police vehicles and ambulances there; locals said they could see helicopters in the sky.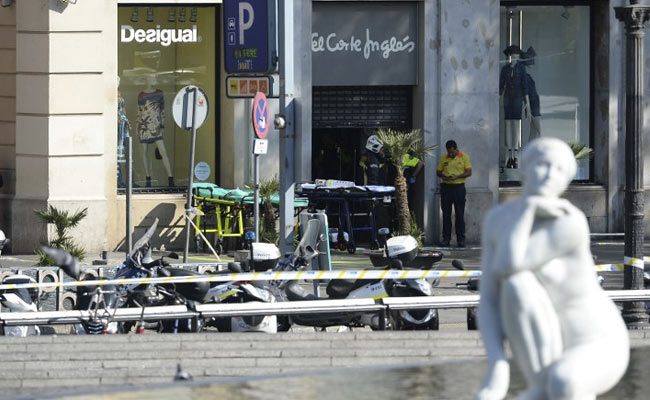 Emergency services said people should not go to the area around the city's Placa Catalunya, and requested the closure of nearby train and metro stations. The famous Las Ramblas boulevard is one of Barcelona's busiest streets, normally thronged with tourists and street performers until well into the night. Barcelona is Spain's second biggest city after its capital Madrid.
Spanish Prime Minister Mariano Rajoy said he was in contact with authorities and that the priority was to attend to the injured. 

While full details of the incident were not immediately clear, since July 2016 vehicles have been used to ram into crowds in a series of militant attacks across Europe, killing well over 100 people in Nice, Berlin, London and Stockholm.
In recent weeks, threatening graffiti against tourists has appeared in Barcelona, which draws at least 11 million visitors a year.
In one video released under the slogan "tourism kills neighbourhoods", several hooded individuals stopped a tourist bus in Barcelona, slashed the tyres and spray-painted the windscreen.